Meet Joe Cocoran. Joe is the energy and the vision behind the East End Veteran's Memorial Garden on Strader Street (off of Eastern Avenue in Cincinnati and within a stone's throw of the Ohio River).
Joe constantly talks in terms of "we," so I know there are others involved in making this spot of the East End exciting, and I'm eager to meet them as spring and summer bring more and more color to the garden.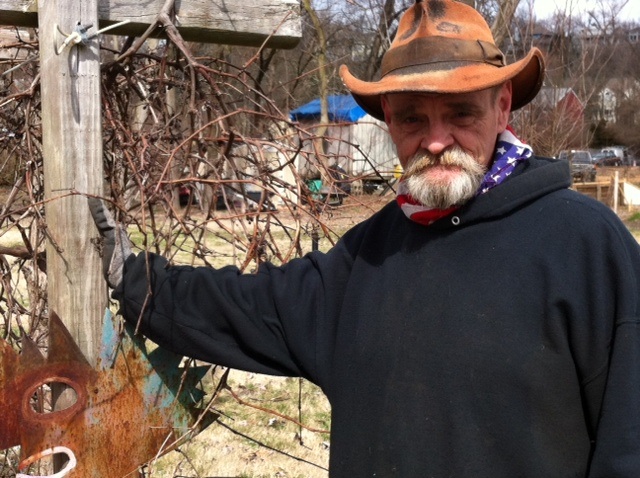 You know how a place feels just before it becomes sort of "the place" in a city? That's the way the East End feels to me right now. There are good vibes. The neighbors are painting their houses bright colors—that's a great sign, isn't it? Joe and his friends are creating an urban oasis. Joe can't stop himself. He has ideas. And then those ideas happen. Amazing.
We plan to introduce a couple of top-bar hives full of bees to the emerging gardens and orchards there. This is gonna be downright interesting.
And while you're in the neighborhood checking out the community garden, walk over to Eli's BBQ…it abuts the community garden. Places like Eli's build communities. And there is no better BBQ in Cincinnati. Trust me on this.