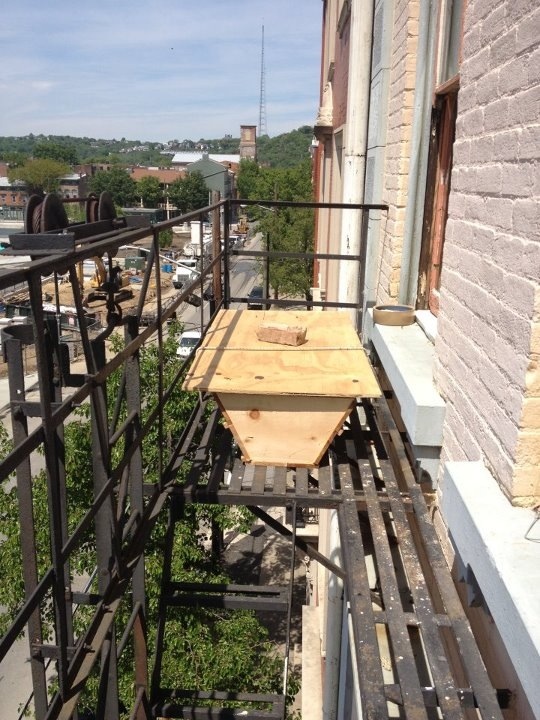 Catherine was NOT to be discouraged from keeping bees. The fact that she lives downtown in Cincinnati's Over-the-Rhine neighborhood and lacks anything resembling a yard didn't discourage her. The fact that she made her decision late in the season and then had to cobble together her hive and her bees from Nicola and me didn't discourage her. She pursued us and would not be deterred.
That she had to drive her car with this box full of bees and then haul the hive and the bees up the stairs and out the window and then anchor it to the fire escape to keep the wind from toppling it didn't seem to faze her.
And I like that about a person. A lot.
Nice work, Catherine. Your bees got a good keeper.