Don't you think I'd look awesome driving this truck, Reader? And can't you already envision the words "TwoHoneys Bee Co" nicely hand painted on the door? And maybe "Call Lizzzzzzzz!"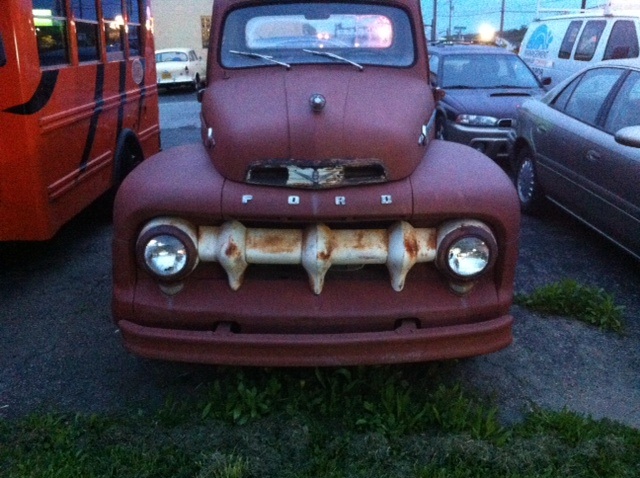 Right now, I'd rather dream about this truck than all the wet bees we installed in a downpour yesterday. Seriously…bees do not love rain and thunderstorms. And although my installation schedule is tight, I have to wonder if I shouldn't have waited to introduce the bees…both for the bees' sake and for the sake of those new beekeepers who may be starting off their adventures on a sour note. Then again, if they can handle yesterday's adventures with a positive attitude—and they did—then they've already proven they're cut out for the worst of it.
I'll check on the wettest of yesterday's group today to see that they're flying and getting to know their new neighborhoods. This morning's forecast is better, and I'll be introducing 5 more hives to their new homes through early afternoon.
I'll write more about all the installations once they're complete. But right away, I have to thank Nicola Mason for being such a Godsend and for sticking with me and the bees under the worst possible circumstances yesterday. I mean to tell you, she was terrific and composed.
Oh. And this is what the interior of that truck looks like right now. If it becomes the future beemobile, we're gonna have to do a little more work. I ain't sitting on that seat. (But I'd love to shift that thing, and I can already sort of feel my feet working the clutch.)