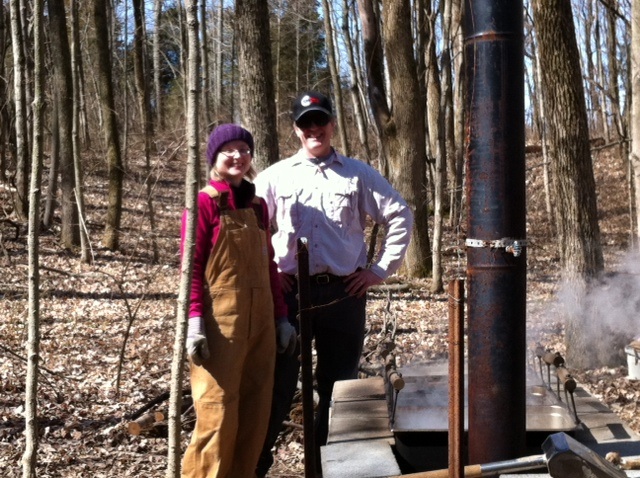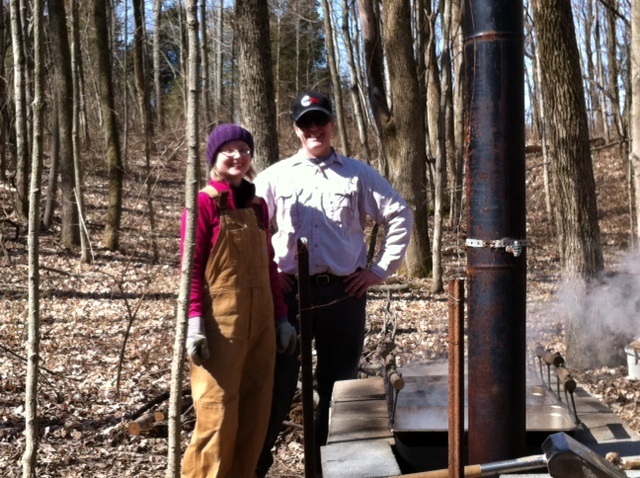 I get to hang out with some real characters. Dull people don't usually want to keep bees. The people who want to keep bees are either already very interesting or they're about to become that way.
Yesterday, Murphy the dog and I drove up to Wilmington, Ohio to scout out a place for bees on a farm there. The farm belongs to my diabetes doctor and her radiologist husband.
When I arrived, Mark and Barbara were boiling maple syrup they collect from the trees in their woods. I can't tell you how elaborate the tapping and collection set up. Mark met me at my car and walked me through the woods until we found Barbara, dressed in Carhartt coveralls and a stocking cap,  ladling thin but bubbling syrup at a wood-fired stove.
When you first meet your doctors, you have no idea that this is what they do on some sunny, chilly Tuesdays. It makes me like them even more.
I have the greatest doctors.