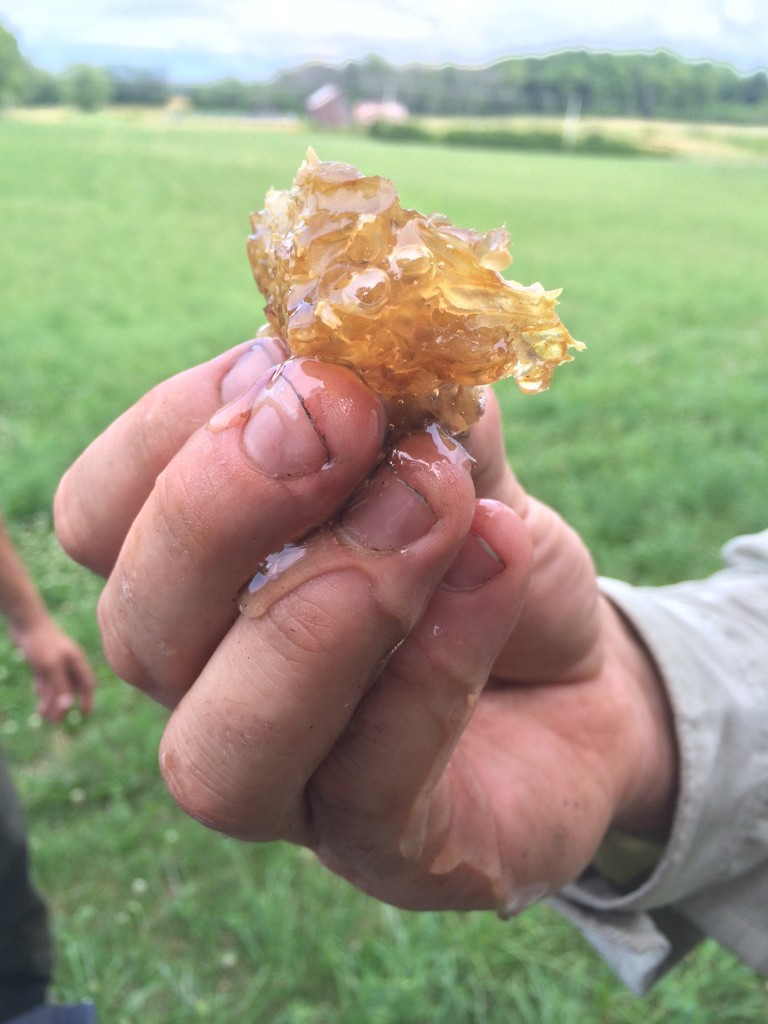 Reader, today is Easter, the day on which Christians celebrate the risen Christ. Today is also the day on which I will be making my soon-to-be-famous Ambrosia fruit salad to take to the Easter dinner. I shall provide images later.
But here's what I want to tell you, and it has something to do with Easter. First, I should let you know that I was reared a very good Southern Baptist. My family was in Sunday School and church almost every Sunday. Which means I know my Bible and its stories quite well. Full disclosure: I have since moved on from my conservative Southern Baptist upbringing—from a church where the people are wonderful but whose theology excludes me—to a more open, more liberal church, and I don't always show up on Sundays. I'm relaxing with it all. Which seems much healthier for me.
I tell you all of this because I have just discovered something in the Bible that I didn't know until this Easter morning, and here it is: The gospel of Luke tells us that after Jesus arose from the dead—as the resurrected human Jesus interacted with his fellows—he ate a hunk of honeycomb.
Jesus appeared to his disciples, and in a move that I love because it shows me that he and I think a lot alike, Jesus asked if they had any food. That's what I would do. Food is one big thing I love about being human. And what did the disciples offer him? Broiled fish and a hunk of honeycomb.
Now, some versions of the Bible omit the honeycomb. I don't know why…I might explore that in another post. But a number of versions include the honeycomb. Look it up…Luke 24:42, 43. Look it up online so you have several versions to compare. The Bible says Jesus took what the disciples offered and he ate it. There you go: Christ arose and ate broiled fish and honeycomb.
Which is sort of exactly what the newly emerged bees do. First they eat pollen, which is a source of protein…like the fish…for muscle development; then, to fuel energy to those newly developed muscles, they eat honey. Which is what Jesus did. I know for a fact that he loved the honey in its comb more than the broiled fish. Which might be why the Biblical writers omitted it…perhaps to make Jesus appear all serious. I like to think of Jesus happy, so if I were writing this story, I would have kept the honeycomb.