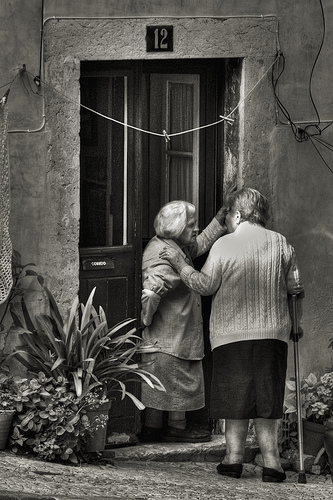 Yesterday Nicola and I removed a newly hived swarm of bees from a suburban home (the fact that those removed bees found a new entry point into the same house and may have absconded the on-site hive box only to return to another part of the house is a story for another day. Let me just tell you that I'll be on site addressing that again this morning).
Here's what I want to think about today: A man in the neighborhood where I removed yesterday's bees keeps bees in his backyard. For some reason, I think I heard someone say that he keeps 8 hives. And now all the neighbors are sort of considering this guy the source of the bees-in-the-house problem.
I may have contributed to this blame-the-beekeeper sentiment because when the homeowner told me that the guy right up the street keeps bees, I probably raised my eyebrows as if to say, "Ah-ha. That explains it." And it may. I mean, bees swarm…and when they swarm in a suburban place with limited trees, I guess they'll go into the next-best-available empty cavity.
I'm thinking this through because I keep my bees in populated areas, too. I keep about 8-10 hives in my backyard apiary, and though there are hundreds of acres of woods behind my home, there are also hundreds of homes within flying distance of my bee yard. And because my phone has been ringing off the wall with calls from all over the city and all over the state about bees in homes, it's really on my mind lately.
According to movie "Vanishing of the Bees," small-scale hobby beekeepers are one of the most hopeful connections in rebuilding the sharply declining honeybee population. So we can't vilify beekeepers, whose bees pollenate our neighborhood gardens and trees, when bees find a home in a house.
I don't know the answer to this, which is why I'm writing about it.
And those bees wouldn't enter a home if there weren't open, uninsulated cavities waiting there for them to live in. So, I guess it's just as much the responsibility of homeowners to keep their homes caulked and sealed and insulated against pests.
This post is already way too long. But I leave you, Reader, thinking about neighbors and about the importance of good neighborly relations.