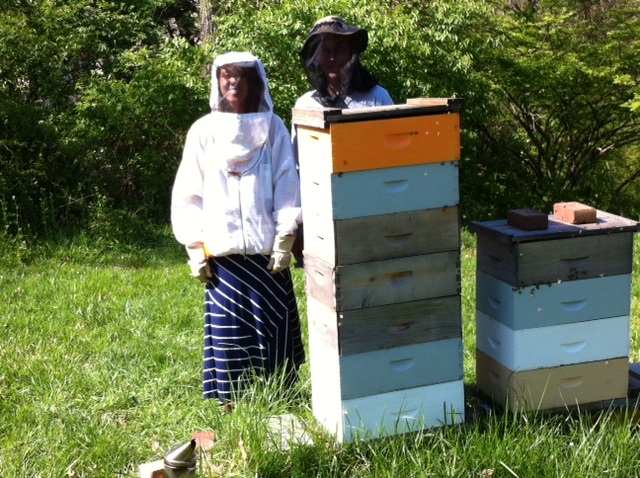 I took a few pictures as I built three top-bar hives this week, but I think the pictures are boring, so I'm not posting them. Perhaps I'll document the progress later this week when my friends Heidi and Anne spend the afternoon building their hive.
As the construction days wear on, and as I wrestle to install a new blade on the table saw, and as all of my crevices fill with sawdust, I become less interested in taking pictures and more interested in finishing the work. So, I sort of stopped taking pictures about half way through.
But, much to my delight, my car is now packed with a couple of top-bar hives for placement in the "prairie" section at Brazee Street Studios, and there are a couple of additional, uncommitted hives waiting for action in my garage. I'm finally ahead of the game.
More about the Brazee Street Studio project in another post. For now, please enjoy with me the monster hive that's growing over at Simon and Patti Foster's apiary. Holy cow. It's only early April and this hive is already seven boxes tall.