I'm bursting with pride for Amy.
When I first met Amy, she had sort of an inferiority complex about her beekeeping skills. I tried to convince her that she could learn to be a good beekeeper…it's just that no one had taken the time to teach her what to do.
So, I placed a few hives in her yard and we began working with the bees together.
Before I added my bees to her yard, Amy already had a single hive that had survived the winter, and we nurtured it along…perhaps we didn't anticipate the strength of the flow this spring, because yesterday, when I was out of town at Deb's mom's burial, Amy text me with this image and said rather matter-of-factly, "There's a swarm in my pear tree."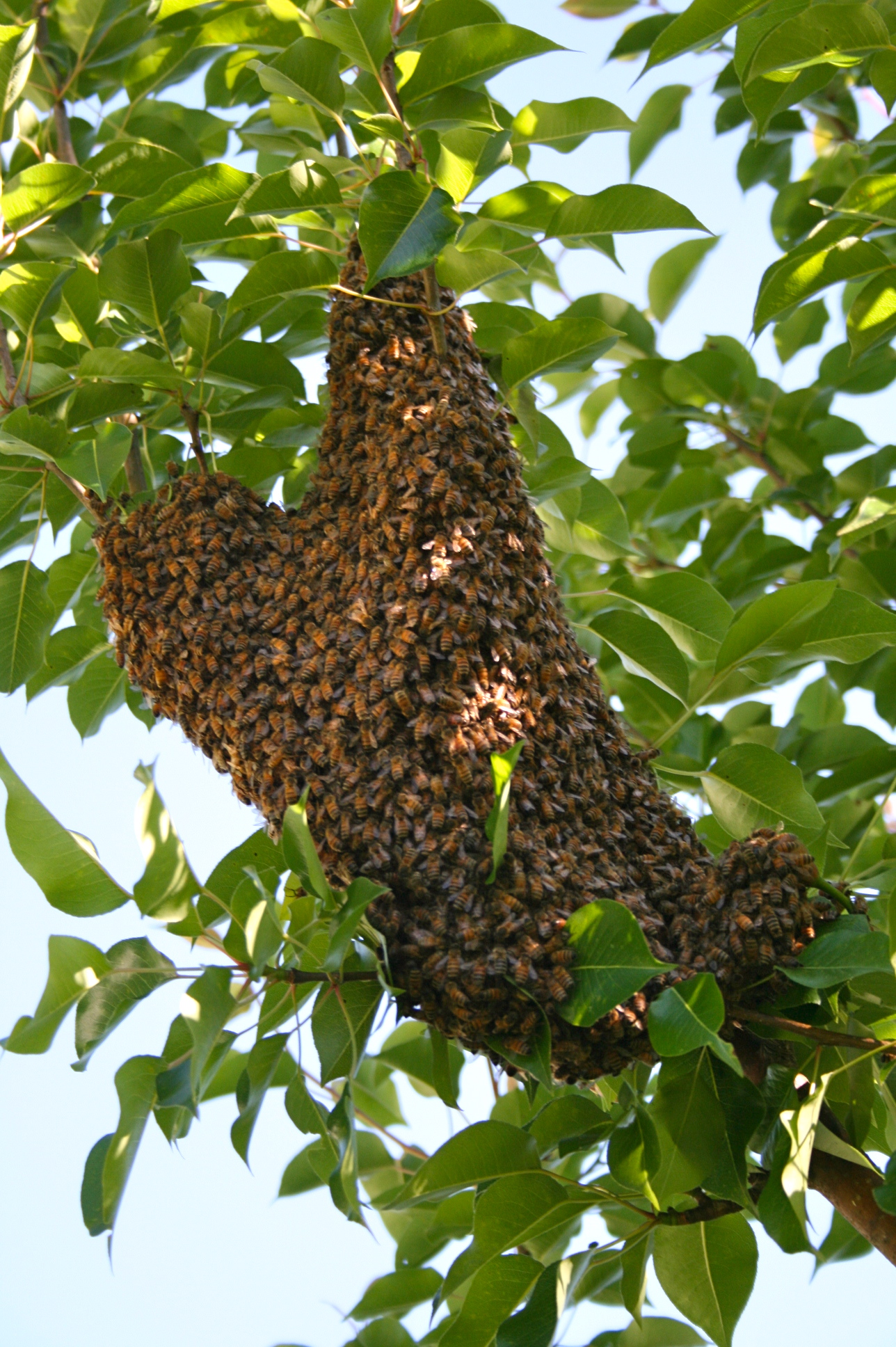 Holy Smokes! I about fell off my chair when I saw this attached image. There sure as hell is a swarm in the tree. I text Amy back to tell her I was out of town but that I'd be back in the afternoon and could help her collect her swarm then. Or, I told her, she could call me, and I could talk her through how to do it on her own.
But before I knew it, Amy had sent me the following images. Without any suggestion from me, she had already climbed on a ladder, cut the swarm-containing branch from the tree, dropped the branch into a bucket, and then dumped the bees from the bucket into an empty hive we'd set in her yard for this very occasion. AMY DID ALL OF THIS ON HER OWN WITH NO INSTRUCTION FROM ANYONE. She operated solely on instinct. I love that. Love it love it love it love it.
(By the way, Amy's life is not limited to bees. She has a helluva lot going on over at her place, and you can keep up with her over at her blog).