So, I shared with you yesterday that Jerod and I are planning our winter top-bar hive project. Unlike Langstroth hives, top-bar hives are not standardized. A Langstroth hive is what you're used to seeing, Reader. Historically, Langstroth hive boxes are painted white and are stacked one upon the other. (I've decided to stop painting mine because painting takes time, I don't like doing it, and I think they look better when the natural wood has weathered.)
But I also want to add some top-bar hives to my apiary. I can build them myself, they're low profile, and they're viscerally appealing to me. I think I love the simplicity. I also think they'll be easier for folks to keep in their backyards because they don't call attention to themselves, and they provide enough honey for the family and a few neighbors. The won't give you hundreds of pounds of honey, but I don't need hundreds of pounds.
As I said, top-bar hives aren't standardized, so they come in an unlimited variety of designs…therefore, it shouldn't surprise you that Jerod and I tend to like different types. Which will be good…we can try our hand at both. Or more.
Here's the one Jerod likes:
I tend to lean more to the low side. I like the hives used by Sam Comfort: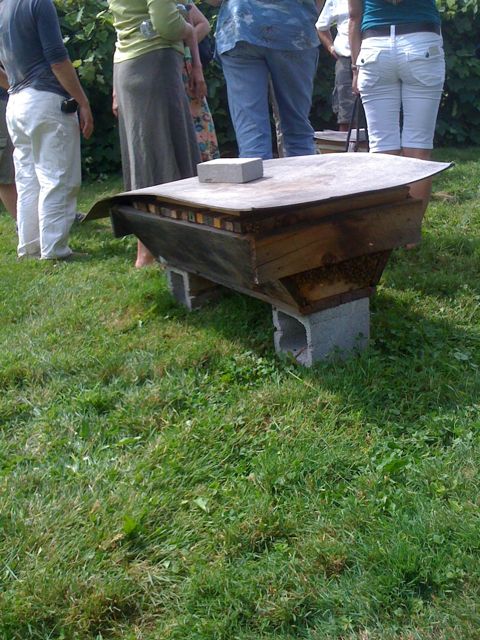 Or, I like Michael Bush's Kenyon top-bar hive:
Here are a few of these simple babies at work against a wall in Albuquerque:
Finally for today…here's a good link to refer to use as I begin to build my Michael Bush version of the Kenyon Top-Bar Hive.