I know, I know. I'd planned to visit with you about the "colony vs. hive" nomenclature challenge when it comes to writing about the bees.
But I'd rather tell you about smoke bombs instead.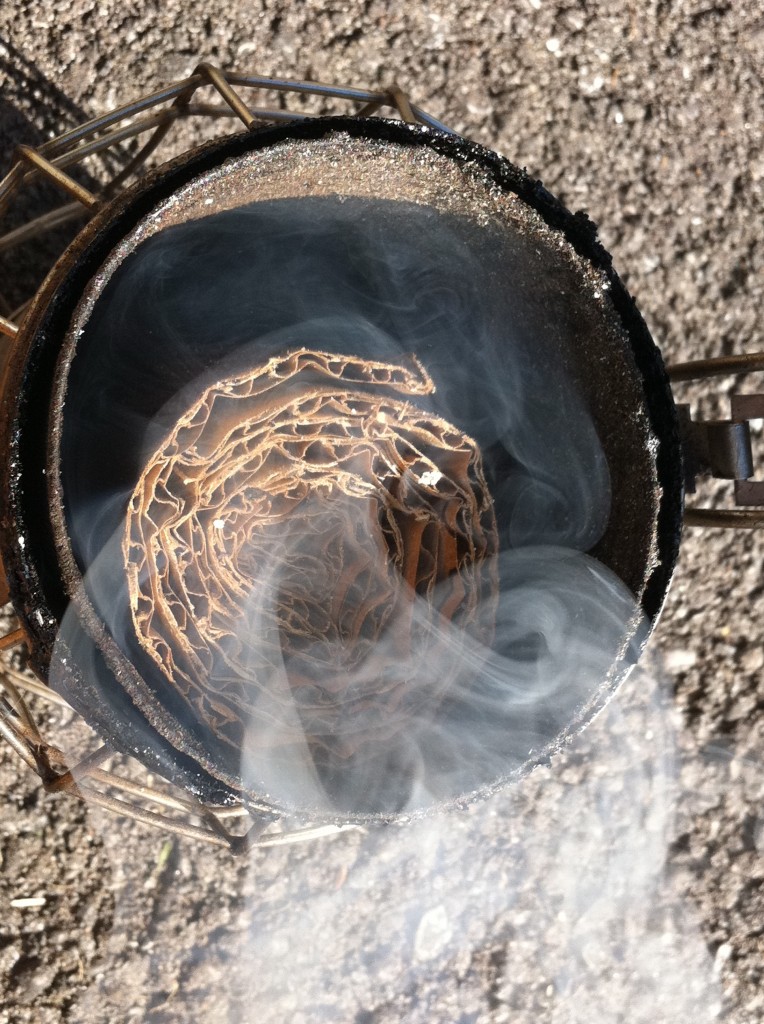 Keeping bees is challenging…which is probably why I'm so hooked. One constant challenge is keeping the dang smoker lit. Funny, this summer at the Zia Queenbee workshop, ten rather-experienced beekeepers all hauled our smokers and our veils to New Mexico to learn how to rear queen bees. It shocked me that each of us wrestled with our smokers. Of the ten smokers present, only one or two kept a good smoke going the one or two hours of our work in the hives.
Simon, my friend and one of my bee stewards, has convinced me that cardboard makes great smoker fuel. Then, I saw a video of a guy who uses rolled-up corrogated cardboard in his smoker…loading one of these bombs into the smoker feels good. It also provides for a slow, cool burn.
So, I began to roll what I call "smoke bombs" from cardboard boxes. I roll the cardboard tightly, making sure the corrugation runs up and down in the smoker so air can flow from the bottom to the top and out the smoker spout. I tie them off with string, or I wrap them with masking tape so they hold their shape, and I keep a collection of them in a bag with my bee stuff (some of them find their way under the seat of my car or other surprising places). So far, I can report that they burn better than anything else I've found. They're lightweight, they keep forever, they're completely portable, and it's a good way to recycle.
UPDATE: If you wait until your bomb is smoking a bit, then pack some burlap around it, you'll get a TERRIFIC smoke that lasts a very long time. Bingo.
P.S. I now use a propane torch I bought at Home Depot to light my bomb. These days, my smoke starts fast, lasts a long time, and doesn't poop out.