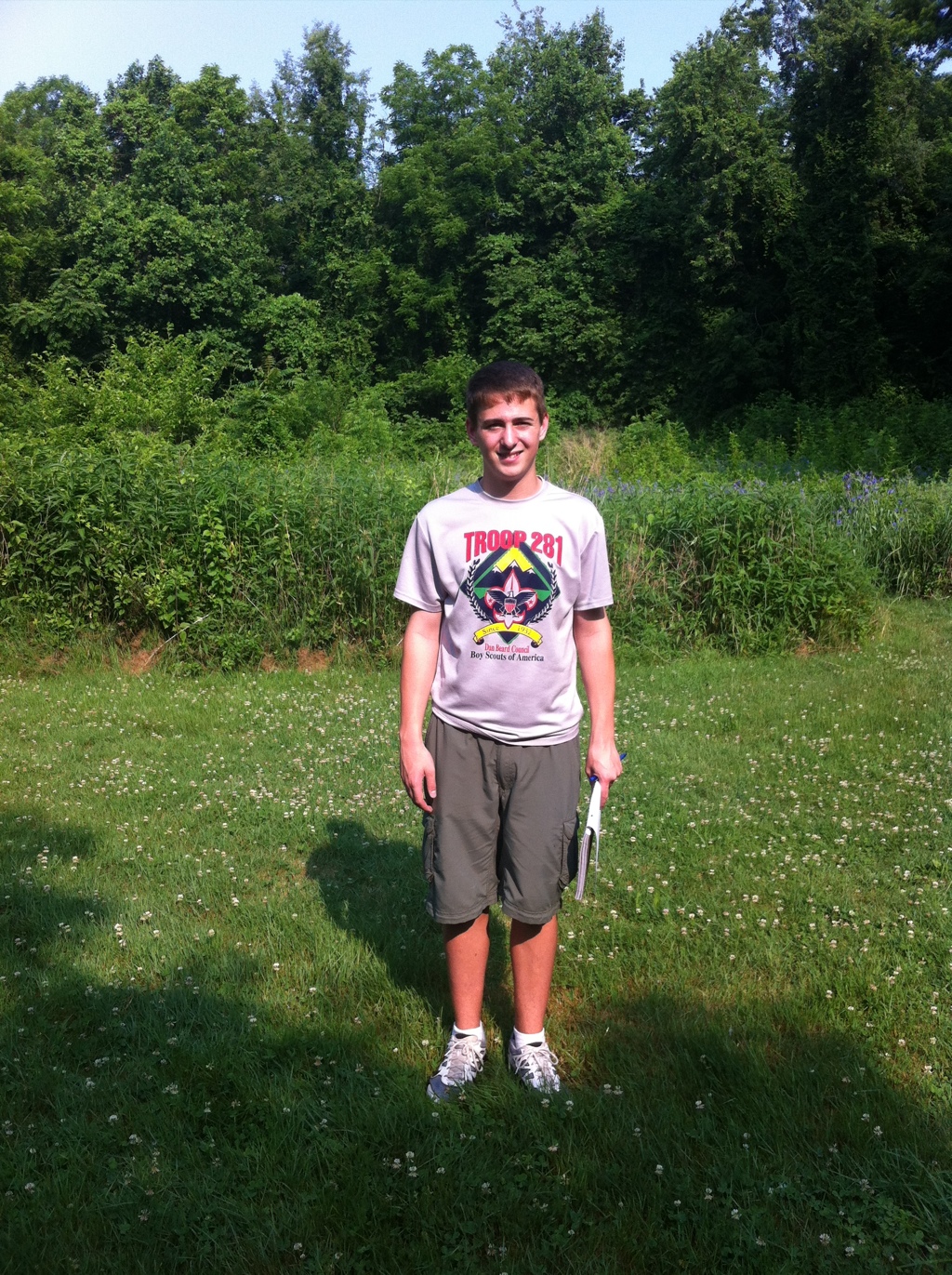 Reader, it's time for you to meet Justin Dunham. Justin is a young man determined to reintroduce honeybees to California Woods Nature Preserve. But to get started, he's had to sort of corral me…in a season that's made me almost uncorralable (yes, I may be inventing words here, but it works). And Justin has very politely and diplomatically and doggedly pursued me, pinned me down, won me over.
Justin is a boy scout who is plotting to reintroduce honeybees to the nature preserve as a part of his Eagle-Scout project. I mean seriously, I love Eagle Scouts. I know a few, and I like each of them a whole lot.
Apparently, California Woods Nature Preserve once had a small beeyard, but because of budget cuts, the staff could no longer afford to manage the bees there, and the beeyard fell away with the money. When Justin visited with the nature-preserve staff and explained his idea to them, they explained back that although he was welcome to put bees in the old beeyard, there would be no one available to manage them…the staff probably thought this would be a real obstacle for Justin, but, as I told you earlier, he's a determined young man. I think Justin spells "obstacle" C-H-A-L-L-E-N-G-E.
Justin discovered this TwoHoneys website, where he learned that I manage honeybees placed in various properties around Cincinnati and Kentucky. A little light bulb lit in him. Justin figured this was part of his solution…he would orchestrate the various players—the bees, the staff at the nature preserve, and me. So he contacted me. I hate to say that I didn't respond to his first email. I wanted to, but things were flying apart around me at the time, and I put it off. Justin was not deterred. He contacted me again. He got my phone number and he called me. He called me again. Justin has a steady and even voice. He knows what he wants to say when he says it. You can hear him thinking before he speaks. And I like that a lot in a young man. He very respectfully and yet persistently contacted me until I responded to him. Then, he then kept me on track with our conversations and with setting dates for our meeting at the nature preserve.
We met for the first time amid a fury of mosquitos yesterday. Justin wore one of his scout uniforms, and I like that. A lot. Justin's dad, Jeff, drove him to the nature preserve and walked the trail to the beeyard with us, where we all discussed the promises and the challenges of Justin's project. Justin carried a notebook with him. He took notes.
Reader, this is your introduction-to-Justin post. I have a feeling you'll be getting to know Justin pretty well over the next years. He has four years to complete this project…which, I'll have you know, involves more than simply putting a few beehives in an open field and turning them over to my care. But I'll let you wonder more about it…I'm not gonna spill all the beans right here.